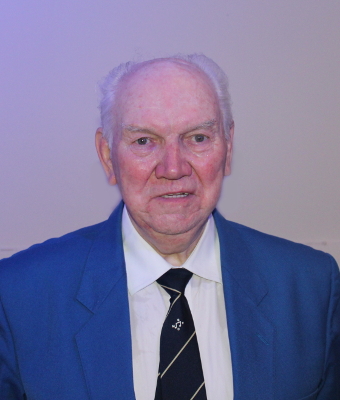 William Miller
name:

William Miller
year of birth: 1934


where do you live

: Muir Street, Larkhall, Lanarkshire


family

: married with grown-up son and daughter


occupation

: retired


hobbies

: golf, reading, walking, and of course singing in the choir


what do you do in the choir

: baritone


when did you join the choir

: 1988


why did you join this choir

: sounded like a good idea at the time. I was talked into it by Duncan Munro


favourite choir piece ever

: changes from year to year. Last year it was Bui Doi, this year ???


favourite other piece of music

: too many to single one out. I am of an age not to favour modern popular music


most memorable choir story

: when a front row baritone lost his top plate on the floor during a concert


absolutely anything else

: the choir presents great opportunities for camaraderie and friendships as well as weekly entertainment and enjoyment. The opportunity to participate in public performance and to enhance the choir's reputation, on great and small occasions, is greatly valued
William passed away in July 2022 and is sadly missed.