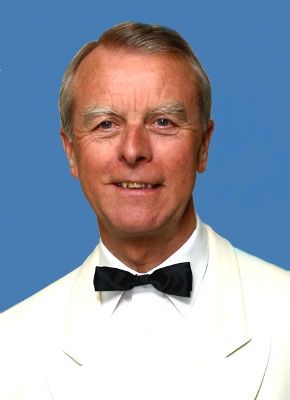 name: Keith Bradshaw
age: 70
where do you live: Strathaven
family: wife, 2 married sons, 4 grandsons
occupation: retired engineer
hobbies: mountaineering, skiing, golfing, listening to music
what do you do in the choir: 2nd tenor and assistant conductor
when did you join the choir: 1997 approx
why did you join this choir: I am a former member of Rolls-Royce (Derby) MVC; Bill Grainger sold my wife 2 tickets for the Annual Concert and I was hooked!
favourite choir piece ever: What Would I Do Without My Music? arr A. Humphreys
Bring Him Home arr J. Samuel
favourite other piece of music: Che Gelida Manina from La Boheme by Puccini
most memorable choir story: when the Jolly Beggars really screwed things up and still got the most applause!
anything else: the wonderful monologues of Jimmy Allan which I could barely comprehend but still had me in stitches!
Keith passed away in May 2019 and is sadly missed.